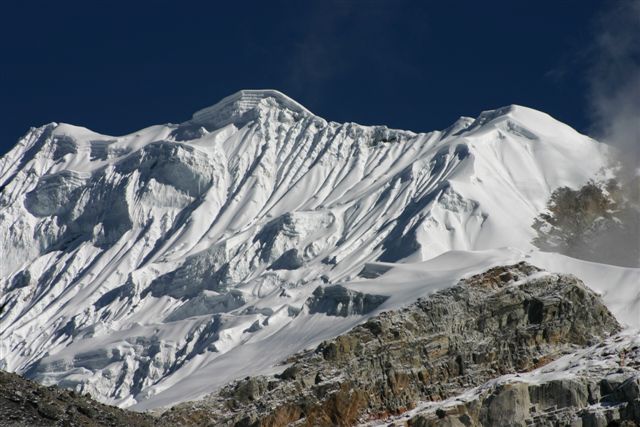 Lobuche East, Island Peak and Pokalde.
Lobuche is one of the most demanding of the so-called "trekkers Peaks" of the Nepal Himalaya. Technically challenging a greater degree of commitment is required to reach the summit. 6,120m. We follow Lobuche with attempts on Island Peak 6,190m and Pokalde 5,800m
A fantastic mountaineering adventure. 31 days joining Kathmandu.
Please Contact David for more information.