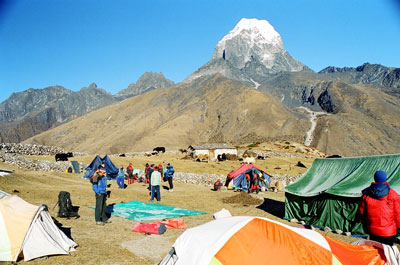 Our active adventures are just that. We specialise in small group travel with itineraries tailored to suit individuals and groups of 4 to 10 people.
Our group members are usually individual travellers from all over the world, but with a common interest. Adventure travel.
For most of our treks, you do not need to be super fit. A basic level of fitness is always going to make your experience more enjoyable however, so we recommend our clients do a little basic conditioning for one to three months before departure.
Whilst on trek, we have porters to carry most of your kit, so all you need to carry is what you will need during the day. A warm jumper, waterproof jacket, hat, gloves, sunscreen, and water. And of course, your camera for the magnificent sights you will see as you walk.
As almost all our trips are fully inclusive, you will need very little cash whilst you are trekking. We avoid having local payments, so it is pretty easy to budget on a day to day basis.
Be sure to ask about our inclusions when you book and you will see what excellent value for money a trek with Design Himalaya really is.
Around half of our clients are single travellers so we match individuals with a fellow traveller of the same gender so that no single supplement is applicable. However, should you request single accommodation, this is no problem though in most cases a small single supplement will apply.
As pretty well all our clients have the same interests, single travellers won't feel excluded from the fun and adventure.
For people who would like to organise their own group, we are more than happy to help in designing a trip just for you, based on your specific needs.