Trekking in Nepal - Items filtered by date: April 2019
%AM, %08 %781 %2019 %03:%Apr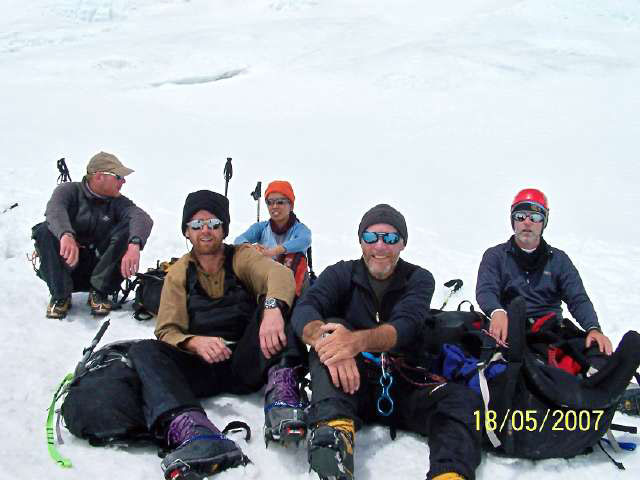 It was about 10 years ago that Dave Hodson, owner and trek leader at Design Himalaya, after listening to some of his trekking group members came to realise that the standard Everest Base Camp trek at 15 to 18 days is a hurried affair.

"We would like more time to acclimatise".
"A slower pace".
"More time in the villages".
"More time to see the magnificent sights in the Kathmandu valley".

These were just some of the comments Dave got from his feedback forms, but the overwhelming opinion was, "we need more time". Of course, not everyone has the time to take the 21 day option, so Design Himalaya still has the shorter option available, but the somewhat inaccurate title of "over 50's trek" has proved to be so popular the we run at least two of the 21 day option each trekking season.
The three week option is also great value for money and virtually everything is included in the price from when you arrive on day one of your adventure at Tribhuvan International Airport (TIA) in Kathmandu, through to your departure on day 21.


You will be met at TIA by one of our staff and transported to your comfortable hotel in the tourist area of Thamel, about 15 minutes from the airport. The hotel is on a B&B basis, so you will need to buy your lunch and dinner whilst in Kathmandu, there is a plethora of good restaurants in Thamel and you will be spoilt for choice. Other than lunch and dinner in Kathmandu, all meals are provided including tea and coffee in the comfortable lodges we use whilst trekking. Sightseeing in the Kathmandu valley is also included as are transport from your hotel, entrance fees and an English speaking guide.
All internal transport and flights are included in the price, all accomodation in comfortable lodges (no camping is involved) three meals a day whilst on trek, a porter to carry your gear (one porter to two group members) an English speaking licensed guide who will remain with you throughout and a western leader will be on hand throughout your time in Nepal.

Full details including a detailed itinerary are available on the website www.designhimalaya.com. Or you can contact Dave or Faye, info@designhimalaya.com

Our next available "Over 50's" Everest Base Camp Trek dates are October 6th. To October 26th. 2019. Cost is USD$3,100.00. UK Pounds 2,450.00 Euro2,850.00. 20% Deposit on booking